Strong citrus combination of lemongrass, lime and orange with sweet cotton candy & warm vanilla drying to a musk and tonka background. This candle can be relabeled with the area code of your choice making it a great custom one of a kind gift​
Anisette, Lemon Extract, Ginger Zest, Pure Honey, Coconut Milk, Heliotrope, Vanilla Wafer, Powdered Sugar, Tonka Bean​
Fresh clove with crisp clean apples - earthy and invigorating​
A true ripe apple fragrance combined with fruit notes and just a touch of spice​
Light, flaky pastries with a sweet almond filling. Cozy and Scrumptious!​
A holiday warmer of sweet almond and vanilla​
Fresh from the oven, just like Grandma used to make!​
A fragrance that is slightly spicy with delicious dried fruit notes
This signature woman's fragrance is both earthy and angelic. Angel (type) is a healthy infusion of bergamot and patchouli
An irresistible scent of apples and oranges blended together with the warm aromatic spices of cinnamon, clove, nutmeg and ginger. The base is a rich long lasting vanilla.
A fall favorite that is a twist on the traditional apple fragrance. We start with fresh apples and blend in a touch of vanilla, maple and a punch of smooth bourbon.
Warm, earthy patchouli is combined with wood notes, sweet dried fruits, grated spices of clove and cinnamon, and light top notes of mandarin and berry to create this luscious autumn aroma.
Smells just like Johnson's Baby Powder
rA fragrance reminiscent of gentle, dusky breezes and bonfires, with notes of dried, wind-blown leaves, heliotrope, charred woods of pine and cedar, amber, smokey sandalwood, and musk with a background containing hints of roasted marshmallows, brown sugar, coconut, and soft vanilla. This is a fascinating, complex, unique and appealing scent.
Refreshing blend of fresh flowers and light coconut with a soothing musk and sandalwood base.
Delicious combination of walnuts, ripe banana, vanilla, and a touch of spice
Fresh Cedar Wood get spicy accents for warm, welcoming appeal in this rustic creation. Earthy tones of patchouli and a hint of rich leather create country accents. Sandalwood is sweetened with exotic amber and soft mosses at the base of the scent, while clean musk surrounds the woody creation
Cool crisp, juicy & sweet just picked from the tree
The aroma of a lush herb garden ready for harvest!
It's beginning to smell a lot like Christmas! This scent is a perfect blend of fir and balsam with just the right amount of nutmeg and spice
Beach Linen truly capture the scent of clothes dried on a line in the beach breeze
Close your eyes and breath in the exotic salt sea air with it's notes of cried coconut, eucalyptus, night blooming jasmine, carnation, and vetiver followed by sun dried driftwood and the tanginess of seaweed. It's like being back on vacation without a care in the world. Ideal for creating products that whisper relaxation. Peace. Tranquility. And a vacation by the sea.
Notes of malt liquor and hops with fruity notes of strawberry, pineapple, apple, and raspberry
A sweet floral aroma with base notes of fresh fruits and vanilla
A sweet blend of rich vanilla and ripe cherries with a pinch of spicy clove​
A complex tincture of currant, white tea and enchanting floral overtones​
A wonderful blend of sun ripened blackberries and creamy smooth vanilla. Smells good enough to eat! A BBW type
Ever hike out and cut your own Christmas Tree? With our Blue Spruce you will feel like you did just that. More complex that a typical Frasier or Douglas Fir it has a punchy, bright citrus note that is really leasing​
​Inviting aroma of baked vanilla cheesecake and blueberries
A BBW type. Inviting aroma of baked vanilla and mouth watering blueberries,
Blueberries fresh from the farm are the perfect match for the ripe pumpkins in this delicious autumn blend​
Sweet Citron Peel, Caramel Creme, Kona Coffee, Mocha Latte & Brazilian Sugar Cane,
This is a rich, yummy, buttery & creamy super strong vanilla fragrance with the right amount of nuttiness to it,
Anisette, Lemon Extract, Ginger Zest, Pure Honey, Coconut Milk, Heliotrope, Vanilla Wafer, Powdered Sugar, Tonka Bean​
Summer dandelion, refreshing verbena, soft heliotrope, spring meadows Lily of the valley, weeping willow, sweet pea blossom and Kentucky blue grass
Creamy butterscotch... just like the Worthers Original Candy
Smooth blend of peach, melon, coconut, strawberry, & vanilla
Green, watery cactus accord mingle with fesh, ozonic sea salt in this unique clean fragrance combination
Peppermint candy canes right off the Christmas tree
Sweet candy corn candies we all love,
The aroma of fresh brewed espresso capped with steamed milk. Hints of roasted hazelnut make this a delightful scent
The aroma of a big red juicy apple dipped in warm, buttery caramel,
An irresistible blend of sweet warm vanilla caramel, dark brown sugar and butter-drenched pecans
,A masculine masterpiece - top notes of leather, tobacco, amber, and musk. Then spicy mixture of black tea and pepper & aged teakwood with tones of patchouli and sandalwood
Alluring fields of French lavender mingle with tender greens and woody facets for a warm finish. Top note of citrus, peppery green, camphor, eucalyptus, middle notes of herbal, lavender, geranium, rose, violet rounded off with amber, oakmoss, sandalwood, cedar leaf, cedarwood, Tonka
Authentic cedarwood, freshly cut
A delightful earthy tone with a strong woody base. Blended with a classic vanilla to add a touch of sweetness
The unmistakable bouquet of a premium white wine. A crisp blend of white grapes, berries and fruit
Sweet cherry blended with Amaretto
A beautiful tart mix of summery fruits. This blend of cantaloupe, spun sugar, orange zest, lime, watermelon and raspberry will leave you wanting more of its fruity fun. With Madagascar vanilla and fruit musk, you're sure to love this sweet favorite
Outrageously rich bittersweet chocolate and a touch of cream, blended perfectly to make your mouth water
Warm devils food Chocolate cake, ohhhh so sinful
Decadent chocolate + buttery cookie = indulgent must-have fragrance
Holiday cinnamon and spice
Fresh Cut Piine tree with that hint of sap
A welcoming aroma of hot cider spiced with cinnamon, cloves and nutmeg
Warm cinnamon with hints of Balsam fir. A cozy winter blend. A great holiday fragrance!
This smells like the spray on Cinnamon Brooms you find at the gr
Warm cinnamon buns fresh baked and drizzled with vanilla icing
Cinnamon sticks for anytime - rich & spicy
A natural insect repellent infused with the oil of the citronella plant. This classic scent combines a top note of green citrus with a bottom note of fresh clean campho
This is a 100% all natural fragrance made with Essential Oils and other natural products (such as soy oil) to make a wonderful natural fragrance oil. This clean citrus blend combines lemon and orange with fresh eucalyptus for brightness. Texture is added with cedar wood and elemi, while litsea cubeba amplifies the citrus notes
Fresh linens dried on fresh breezy day
A buttery run top note leading to a sweet creamy vanilla with toasted coconut
Fresh strong earthy clove
The ultimate summer refresher - zesty lime and creamy coconut make this classic scent irresistible
A tantalizing fusion of fresh coconut, lime and invigorating verbena soothed by luscious vanilla. A BBW type
Refreshing blend of citrus & herbs topped has sweet basil lime & wild mint
Just like fresh cotton candy from a country fair!
Applewood, White Birch, Bergamot Zest, Dark Guaiac wood, Zanzibar, Clove, Warm Myrrh, Patchouli Resin, fireside hearth, Sandalwood
Berries enhanced by apple slices
Luscious blend of tart cranberries spiced apples & fresh orange peel
A flourish of nutmeg and cinnamon around white tea and creamy vanilla base
A traditional base of vanilla custard with a hint of caramelized sugar
Fruity honeydew melon and green cucumber blended with tart apples and watery fresh greens
Refreshing fragrance combines herbal mint and fresh cut cucumber note to create a relaxing fragrance
A refreshing green floral with a lively mixture of tulip, jasmine, field grass, osmanthus & white music
A calming and balanced fragrance that combines notes of lemongrass and black currant with hints of patchouli and sugar cane. Soooo relaxing!
Smells like April Fresh Downy
Looking for a classic and seductive masculine fragrance? Here it is!
Surprising flourishes of fruity apple add dimension and interest to fresh minty notes with a eucalyptus heart
Spicy blend of cinnamon bark and clove bud on a dry down of musk
This scent transports you to your local Farmers Market. Aromatic Arugula, Blooming Cyclamen, Soothing Bergamot, Fresh Basil, White Lily, Green Leaf Accord, Key Lime. It is a crisp and green scent that is so unique!,
A little earthy, a little clean, a little sweet - very sophisticated - you need to try it!,
Smells like a fresh flower garden after a spring rain, rich, soft floral tones that create a fresh clean fragrance
Dark roasted coffee-beans with a touch of chocolate
A sweet and buttery classic French Vanilla
Fresh Carrot cake with a healthy does of smooth and creamy frosting
A mouthwatering array of candied citrus fruits of grapefruit
Hot fudge brownies coming right up! Smells just like the real thing
The exquisite aroma of tropical Gardenia with a top note sweet and green and a floral body intense and rich truly capturing the natural aroma found in this beautiful flower
So much sweetness, sinning is a given! It's a delicious, captivating scent that will leave you wanting more. A really true Pomegranate!
This is a rich, yummy, buttery & creamy super strong vanilla fragrance with the right amount of nuttiness to it,
Piping hot Zucchini Bread with warm spices
Sweet, tangy & delicious,
A bright and natural smelling citrus blend with a top note of orange Valencia, bergamot tea and plum wine. The heart combines jasmine, violet, lavender and orange flowers. The dry down is a clean citrus musk,
Hansel and Gretel's house covered with vanilla frosting, cinnamon sticks, toasted graham crackers and juicy raisins,
A nostalgic Hazelnut coffee blend
Orchids, Tuberose, and Awapuhi with a hint of vanilla, sandalwood, and light musk. Say Aloha to your new favorite fragrance!
An enchanting blend of spruce, apple cider, cranberries and plum form the top layer this jovial scent. Grapefruit, mandarin, cinnamon, and clove notes intertwine to rejuvenate the holiday spirit in all of us as the light essence of vanilla beans and musk provides a delicate finish. Get ready to sparkle and shines at all your Holiday celebrations with this fragrance!
iA festive take on the traditional Holly Berry combining balsam fir and a cinnamon body with top notes of tart berries and plum,
Beeswax earthiness & strong honey notes that makes it unlike anything else
Sweet, juicy fresh honeydew melon,
Strong floral bouquet, adds hints of pear and oassis,
Honeysuckle Jasmine is all things southern - bright and lively with just the right amount of softness and warmth,
The aroma of warm hot chocolate with melted marshmallow topping
Smells like you just popped a bad of buttery popcorn,
This fragrance begins with top notes of tart kiwi, middle notes of lilac and tiger lilly, with fresh based notes of pineapples and pears,
Our freshly bloomed Hyacinth type opens on a lush, green top-note, followed by a burst of primrose, jasmine, carnation, hyacinth, lotus blossom and star anise and finished with a subtle earthen nuance,
Hydrangea flowers are particularly common to the Azores Islands near Portugal. Our fragrance carries a subtle and sweet aroma with a hint of spice that may remind you these island's many hills and valleys.,
Mmmm... this yummy fragrance is just like a delightful pastry with a sweet tangy lemon filling topped with a smooth icing,
Rich cedar, sandalwood, and amber with light notes of evergreen and fresh cut grass,
Crisp, clean peppermint with hints of vanilla bean,
This scent will transport you to the islands with it's irresistible blend of coconut, pineapple, rum, tangerine, banana, and melon-y sweetness,
This is a rich, yummy, buttery & creamy super strong vanilla fragrance with the right amount of nuttiness to itRefreshing scent of forest greens, jasmine, green apple and musk. Duplicate from bath and body wor
Dating all the way back to colonial America, kettle corn has been enormously popular for its perfect blend of sweetness and saltiness,
A strong note is supported by a hint of pineapple and mango,
An enchanting meadow fringed with springs of Lavender,
This scent is a very smooth mix of apples with a light woodsy touch of oak underscored by a soft lavender,
This herbaceous fresh bouquet begins with a top note of green cucumber and soothing sage. The heart blends wild lavender, white lilies, chamomiles, violet and Boise de rose. The base is a clean long lasting musk with accents of cedar and rose,
Strong top notes of Lavender en Provence are softened by velvety sage and organic rosemary,
Smooth and creamy with the perfect amount of lemon, crumbly crust and warm vanilla, Lemon Chiffon is a baker's dream come true,
Sure to make your tummy hungry! This wonderful baked aroma begins with zesty lemon rinds, rounded out with buttery yellow sponge cake, toasted coconut, smothered in buttercream frosting,
True tart and juicy lemon, no dusting spray here! Don't be surprised if it makes you mouth pucker! No Lemon Pledge Dusting Spray here, we promise!,
The fresh scent of squeezed lemons intertwined with a hint of just picked parsley leaves,
Spunky lemon & flora verbena combines in the uplifting delight,
A summer's lilac brush in full bloom​
A summer's lilac brush in full bloom​
Tropical citrus and fruit delight begins with notes of tart lime, refreshing orange and crisp apple​
l An instant classic - this fragrance is a luscious fusion of citrus, cherry blossom, hydrangea, apple, and peach; with a hint of blonde wood. Duplicate from Victoria's Secret​
With a classic fragrance like Macintosh Apple, it's got to be just right​
Dry notes of Mahogany, and teakwood perfectly mixed with bergamot, sweet citron, ylang ylang, and cinnamon bark​
A summer's lilac brush in full bloom​
Sticky drops of Vermont maple and deep powdery honey with buttery vanilla. Smooth and delicious​
If you've ever had real maple syrup, you already know all about this fragrance​
The scent captures the essence of summer floral & the fresh aroma of freshly cut grass... with a hint of orange and sandalwood​
Sweet, juicy watermelon mixed with red ripened strawberries and sweet plump blueberries​
Crisp dew fruit, mandarin oranges, tangerine and sweet berries​
A refreshing blend of ocean breeze and apple peel with cool notes of blue lotus and eucalyptus and refreshing touched of sea botanicals and sandalwood​
A festive pine scent with a top note of sweet berried and green apples​
A tropical toot with fruity notes​
Spunky and bold this floral scent had its own cheeky style. This is a Clean Fresh scent with top note of Citrus and Greens, middle notes of Rose, Jasmine and Lilly rounded off with Earthy Mossy and Musky notes​
Vivacious fruity and berry blend with cherries, apples, peaches, strawberries and tangerines. The dry is a sweet cotton candy vanilla​
Woody notes similar to patchouli, with touches of powder, musk, amber and vanilla. If you haven't smelled it before, you have to try it​
Earthy patchouli is blended with refreshing lemongrass, orange oil and pine to create a clean and lovely scent. "The Spirit with in me salutes the Spirit within you"​
Let your senses take a trip back in time to experience the warm, inviting aromas of an old-fashioned bakery. Top notes of buttery vanilla combine with the irresistible scents of fresh dough and gooey batter, with hints of sugared almonds to complete this heavenly fragrance​
An aroma that knows no seasonal bounds. Our Nutmeg Ginger releases it's "good to be home" appeal and has been a steadfast favorite​
Universal appeal with rich woody musk and based notes​
A summer's lilac brush in full bloom​
Sweet orange with Vanilla Cream like the popsicle​
Orange Blossoms, the flowers of orange trees, are attractive and enticingly aromatic. If you've ever been in Florida on a beautiful Spring day, you'll be reminded of the orange blossom scent when you smell our fragrance oil. It's sweet, citrusy, fresh, and romantically pleasant. Orange blossom flowers have long been associated with good fortune and are commonly used in bridal bouquets. Sensual and uplifting​
An earthy aroma true herbal patchouli​
Bright fruity bouquet reminiscent of the scent of fresh cut peaches​
The name says it all - Peanut Butter Cookies with bring back memories of school bake sales and grandma's kitchen. Peanut butter, cream and vanilla combine perfectly in this delicious fragrance​
Brazilian pineapple, Hawaiian coconut and a touch of mango create this delectable tropical fragrance​
A tropical combination of sweet pineapple and coconut​
A southern favorite for generations, Notes of sweet custard and taodted pecans - a truly decedant fragance that just might help with cravings for our favorite "you'll regret it tomorrow" dessert​
B&B Works duplicate - Blend of pear, pineapple, melon and raspberry​
A summer's lilac brush in full The unmistakable scent of a fresh cut pine bough and pine cone wreath. Notes of balsam and patchouli combine with spruce and cedar to put you in a holiday frame of mind​
Indulge in the guilty pleasure, this scent combines top notes of strawberry and vanilla. if sweet, subtle and seductive is what you're looking for, we think Pink Sugar has it all​
The perfect marriage of two scents - this is a strong fragrance and the most amazing blending of note. We LOVE it! A delightful blending of lemon and lime zests followed by a holly-green middle note and finished with a woody pine base note with hints of cedar​
Blended it with raspberry, pear, and clove notes to create a fragrance which is both fresh, yet works well for fall​
A summer's lilac brush in full B&B works - fantasy bouquet recreating the scent of one of the more beautiful flowering trees of all the tropics​
Comprised of a sparkling pomegranate and tangerine layered with evergreens, amber, and spice. A perfect blend of sweetness and just a hint of pine. The perfect winter scent​
Blends of sweet, juicy notes of pomegranate and strawberry with a smooth creamy vanilla base for an appealing year round fragrance​
Our Pomegranate Cider fragrance is for those of you who prefer a little twist. It starts with a very strong, traditional cider, notes of apple, sugar and cloves but adds the tart and tangy kick of fresh pomegranate. It's very unique and highly addictive!​
A fall of crisp apples and fresh from the patch pumkins​
Smells just like pumpkin, spices, and a touch of vanilla with whipped cream. This fragrance is infused with natural cinnamon, clove and ginger​
Mouthwatering notes of butter, sugar, and spices complete this irresistible bakery fragrance​
The perfect balance of butterfly covered lilac bushes and softly sweet ripe raspberries. This fragrance is not too sweet, not too greet, it's just right. Fresh, clean, floral and yet even if you don't care for florals you will love this scent!​
Toasted coconut and caramelized sugar is irresistible on its own, we've taken it one step further and added a fresh raspberry note​
A summer's lilac brush in full pile of juicy red raspberries, add some cherries and grapefruit, lots of sweet red wine poured on top, and a hint of orange as a garnish!​
Smooth chocolate blended with fresh sweet raspberries & a hint of vanilla​
Childhood memories with Red Hot Cinnamon candy, this old time favorites has a spicy kick and just the right amount of hot and sweet; truly a cinnamon lover's delight​
The fragrance will lift your holiday spirits and add a little magic to your life! Reindeer Poo begins with top notes of apples and pears; followed by middle notes of eucalyptus, pine, and geranium; and well-balanced with base notes of vanilla, cedarwood, and patchouli. We believe that the bubbly top notes coincide with the feeling children have when they see Santa's reindeer magically flying through the sky​
A garden of red rose's blooms from this artistically designed floral bouquet​
The aroma of our Rustic Lodge fragrance oil is going to make you happy, happy, happy! It's strong and bold without being in your face. Notes of fresh fruity green apple, honey, cinnamon bark, nuts, creamy caramel, maple sugar, cider spice, and warm French vanilla. This honey caramel /apple cider blend is warm and has just a titch of spice to make it say "home, sweet home"​
B&B Works Duplicate, clean sage blended with citrus​
A vibrant green floral with botanical sage, sweet pomegranate and tropical ferns​
A clean and refreshing herbal fragrance​
Our sandalwood is strengthened by patchouli and light musk, with higher notes of clove, rose, dill weed, cinnamon leaf and jasmine, topped with citrus​
The fresh scent of sea water, fresh air, sparkling citrus and soft woods​
Imagine your first breath of ocean air, fresh, clean, soothing yet invigorating​
ILight notes of geranium, sea salt, peony, tea leaves, rose and refreshing pink ginger and green apple are beautifully balanced amid aquatic accords of rosewood, white cedar and white patchouli. Our Sea Salt & Peony fragrances is sure to become a favorite for summertime and for wedding favors​
This is a super sweet concoction that will totally win you over! Sweet, thick, creamy vanilla with confectioner's sugar, sweet cherry, sweet orange citrus and the tiniest amount of yummy fresh coconut. This is a rich and wonderfully decadent sinfully sweet delight!​
A shimmering blue lake stretching as far as the eye can see inspires this sparkling, luminous scent. Juicy lime is spiked with wild mint and swirled with ocean lillies, musk, palm trees, and sea moss. A distinct unique scent​
Classic tropical mixed drink that blends fresh pineapple and orange with tart cranberries. Notes of vodka and peach schnapps give this fragrance its "true to life" scent​
Graham cracker, warm chocolate and melted Marshmallows - enough said....​
A fresh rain scent with a fresh floral bouquet​
Vermont maple syrup and sweet honey blended with salt butter, sweet apples and wet pecans which is blended in a wonderful batter sprinkled with cinnamon and baked to perfection​
This popular fragrance is difficult to describe. It is a unique, clean fragrance with subtle floral and spice undertones. An earthy, yet ozonic fragrance blend reminiscent of the way the night smells after a storm. Stormy Watch fragrance begins with top notes of ozone, fresh air, and white flowers; followed by middle notes of ylang ylang and tuberose; and well balanced with base notes of patchouli and musk. Simply electrifying!​
A fruity delight of fresh strawberries sprinkled with sugar​
We've added the delicious aromas of fresh, succulent strawberries, tart cranberries, scrumptious cassis berries, and sweet loganberries to garden rhubarb, freshly picked. Blended together with a touch of cinnamon, this savory medley is smooth, tart and satisfying. Strawberry Rhubarb has many uses, such as for Strawberry Rhubarb Pie filling or for delicious tart marmalade! Enjoy the invigorating blend that is absolutely refreshing and delightful​
Notes of fresh strawberries, sweetened shortbread, and lot of whipped cream make this classic true to life and irresistible​
A fruity delight of fresh strawberries sprinkled with sugar​
​Sun Ripened Raspberry fragrance begins with top notes of ripened raspberries, red delicious apples, and oranges; followed by middle notes of ylang ylang, rose greenery, and tagette; well-rounded with base notes of vanilla beans
​Melted Butter, Crisp Bacon, Cinnamon Spice, Ground Nutmeg, Close Leaves, Maple Syrup, Pie Crust, Vanilla Sugar
Smells like summer! Top notes of lily and citrus powdery base
Freshly washed clothes handing in the summer breeze
Snuggle up with a blend of eucalyptus, juniper berry and fresh sage that celebrates the arrival of colder weather and snowed in days by the fire
B&B Works Duplicate - An English garden that captures the very essence of sweet and floral elegance. Light and airy
An amazing mix of mashed potato, coconut mild, squashed brown sugar, cinnamon sticks, ground nutmeg, vanilla extract, butter rum and maple sugar
Sweet Potato & Brown Sugar
​This fantastic summertime scent is exactly like the familiar fragrance of freshly cut grass
A hint of orange adds lift to the tobacco leaf accord that characterizes this fragrance. Warm tones of oak and patchouli create dimension for the bled as a base of sweet sugary caramel balances the earthy tones
​A rich coconut with fresh pineapple and a light orchid top note. Close your eyes and travel to the white sand beaches
​Rich sweet taste of Tuscan melons paired with fresh apricot and a hint of honey
​If you ever dined at an Italian restaurant and drank wine from a flask that was wrapped in straw, you've enjoyed Tuscany Chianti Wine. Tuscany is world-renowned for their fine red wines, which like most red wines are served at room temperature. Natures Garden's Tuscan Wine fragrance is a true luxury fragrance beginning with top notes of black grapes, strawberry, and red wine; followed by middle notes of white flowers and sweet cinnamon; and sits on dry wood notes
​No scent added, just the ambiance of our perfectly poured flickering candles
​This is a year round scent - Spicy berries punchy fruit, and woody undertones make it a popular choice as masculine or feminine fragrance
​A mouthwatering blend of toasted hazelnuts and creamy vanilla
​Fresh citrus notes of lime and orange sparkle with effervescent highlights as they lead to a luscious blend of berry and cherry in this playful scent. Leafy green accents add intensity as base of vanilla create sweet tone for the fragrance
A gorgeous floral infused with vanilla opens this incredible fragrance. These notes are followed by heard of cherry blossoms, dewy citrus splash, and floral notes of lily of the valley, neroli, and chrysanthemum. Finished with a vanilla musk and sandalwood. Exotic, enchanting, and strongly feminine
Vanilla Kissed Chrysanthemum
Fresh peppermint with a touch of vanilla cognac and buttercream
With its intense vanilla aroma, subtle touch of cream
A deliciously sweet embraced with the warmth of caramel and tempered with a hint of vanilla​
B&B Works Duplicate with flowery herbal top notes coconut and vanilla middle notes, and a musky sandalwood based, what's not to like?
​Fresh, ripe, juicy watermelon cut up waiting for you to take a bite
Before you sits in a large apple covered in white chocolate ad decorated with bits of fruit. Yum-my! This is a flavorful treat that begins with top notes of crisp apple, pear, melon, and leads to a finish of decadent white chocolate and creamy vanilla. A hint of apple blossom lingers bringing this together into an amazing and scrupulous fragrance. Fruity and sweet. Delicious
The islands are calling with this fruity yet sophisticated blend of strawberries, pineapples, and apples blended with peach blossoms and jasmine and finished with dreamy coconut milk, sensual musk and just a hint of basil. Let your senses sail away with this tropical fantasy. Flirty and feminine.
White Jasmine & Pineapple
​Through there are many different styles and origins, the essential aroma of whiskey is unmistakable. Also known as the "water of life", our Whiskey fragrance is an intoxicating blend of potent alcohol notes, rich oak and smoked peat. This fragrance is infused with natural essential oils, including patchouli and birch oil
​This isn't your cupboard sage. This is a clean, fresh, earthy sage. This is one of those incredible fragances that you need to smell to believe! A fresh, bright herbal, with a softly sweet dry down, certainly not reminiscent of turkey stuffing! Simply Incredibile
B&B Word Duplicate - Delicate sweet yet herbal scent with touches of jasmine to create a truly luxurious aroma
​If Audrey Hepburn could be a perfume, this is what she'd be, Playful, airy, a bit sweet, a bit floral. This delicately feminine scent flirts with an open of perfumed Jasmine air, white poppy, and sheer yuzu zest and then dances with sheer abandon amongest white pointsettias and snowdrop flowers, before coming to rest amongt the powdery finish of frosted, sliver, and white velvet musks
A ambrosial blend of Wild Maine Blueberries, black currant, loganberry and a hint of citrus zest. This is a just picked blueberry scent.
A wild and sexy accord, combining top notes of Tumble Weeds, Basil Leaves, and Tonka Beans; followed by middle notes of Brushed Suede, Earthy Patchouli, and Amber Stone; all sitting on mainly base notes of Aged Saddle Leather, Red Cedar, and Full Musk. Gitty Up Cowboy!
​An exhilarating fragrance perfect for the holidays! Imagine the tranquility of fresh snow, festive lights, and cozy winter spices, at your fingertips! Let your imagination take over while you indulge in this Winter wonder that includes warm notes of cinnamon, clove, vanilla musk and mulberry. Hints of cassia root, eucalyptus, amber, fir balsam, pine, and cedar are included in this refreshing blend that will brighten your spirits. Enjoy the comforting and irresistible aromas as you are walking through your Winter Wonderland!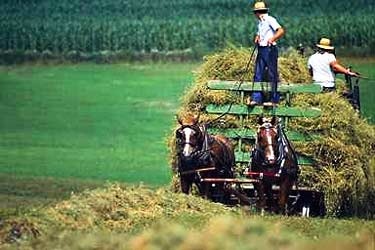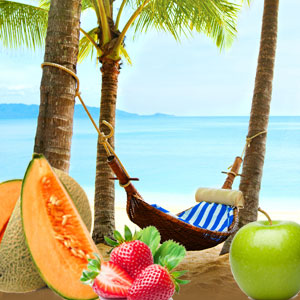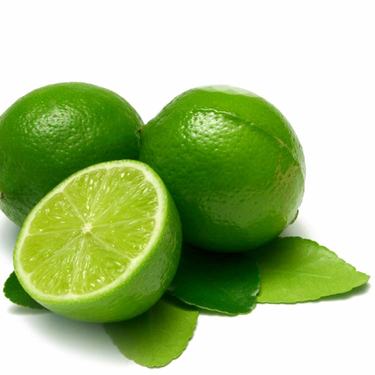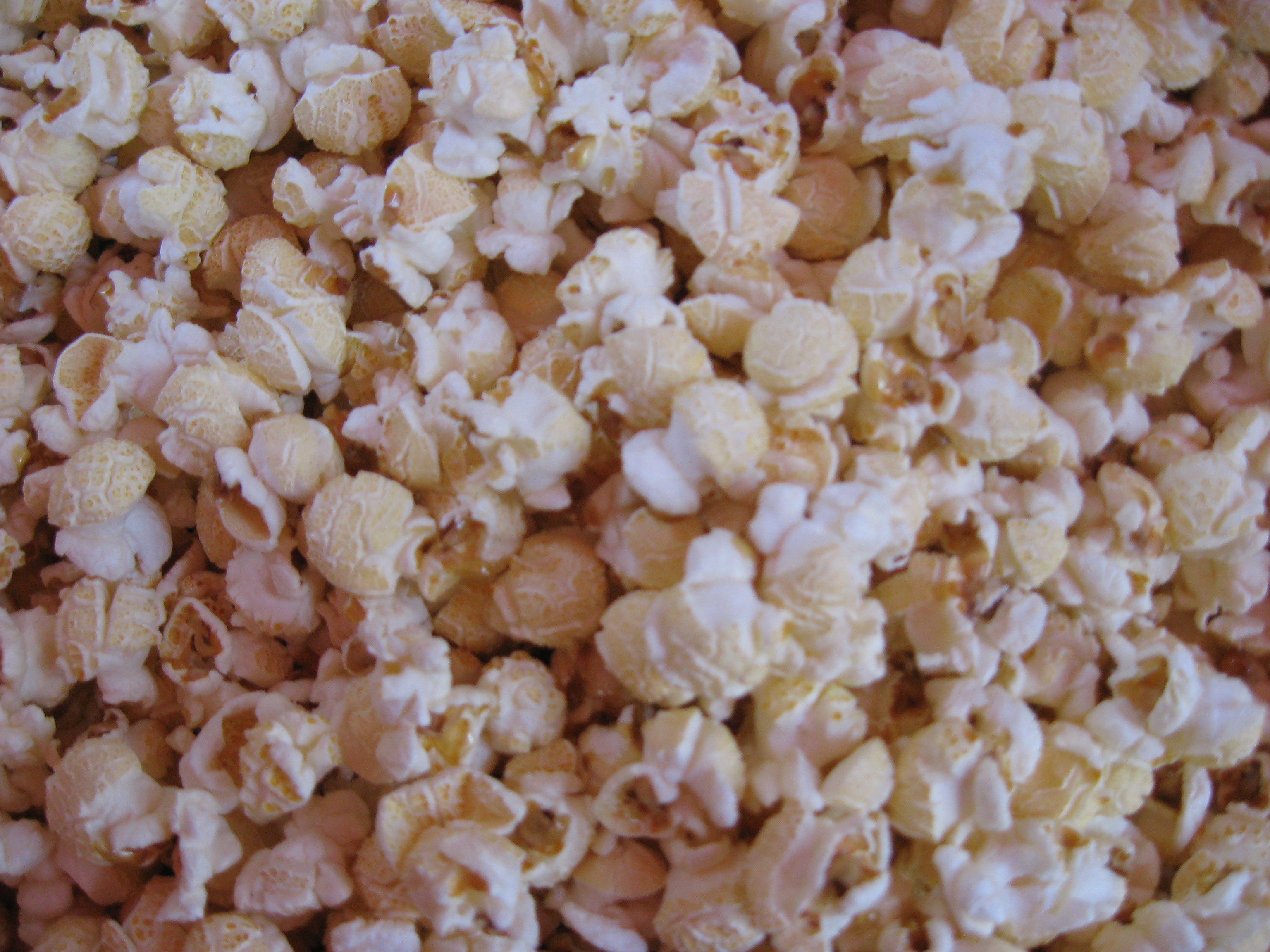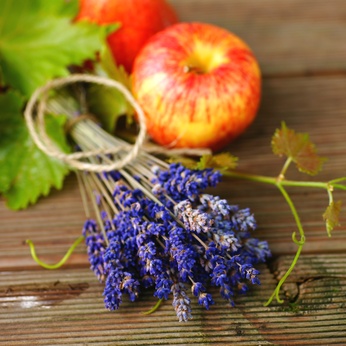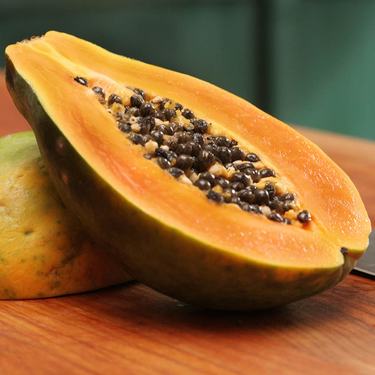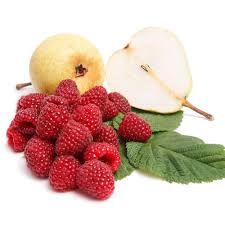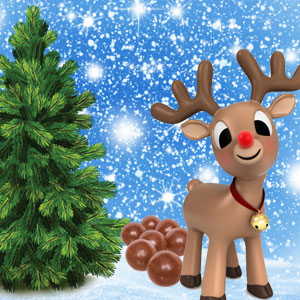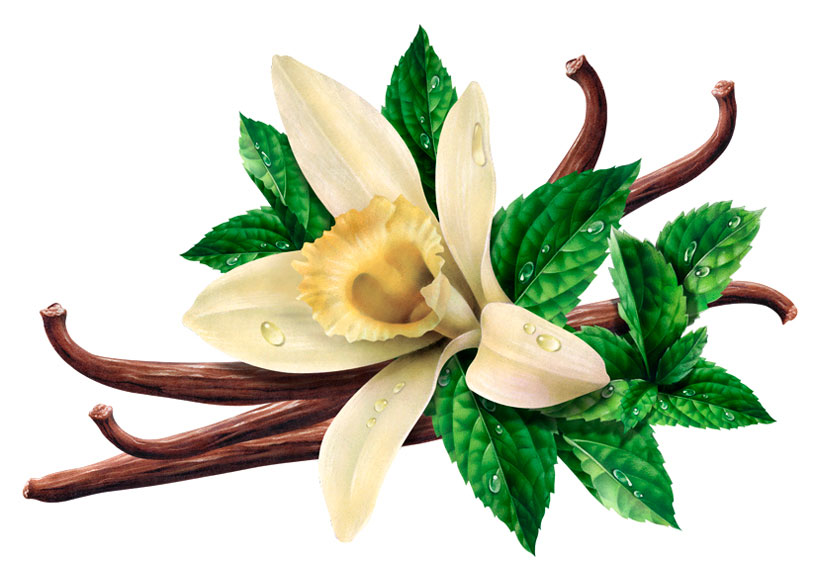 Check back often we are always adding new scents!